It's our favorite time of year! READ-A-THON is coming on October 29th. For those of you who are new to the school, (and those of you who need a reminder,) READ-A-THON is a day when Archway Glendale students celebrate the joy of reading. Students and teachers get to dress up as a literary or historical character and then celebrate the day with literary games, snacks, reading, and they'll even get to hear from super special guest readers. We ask you to encourage your child(ren) to ask family, friends, co-workers, and neighbors to sponsor them. All the money raised supports our library, classroom libraries, and pays for instructional supplies.
When you make a donation, please select the grade level you would like your gift associated with and then please write the name of the student you would like your gift associated with. Make sure your child(ren) return their Sponsor Sheet to their homeroom teacher by 8am on October 29th to get credit for all donations.

---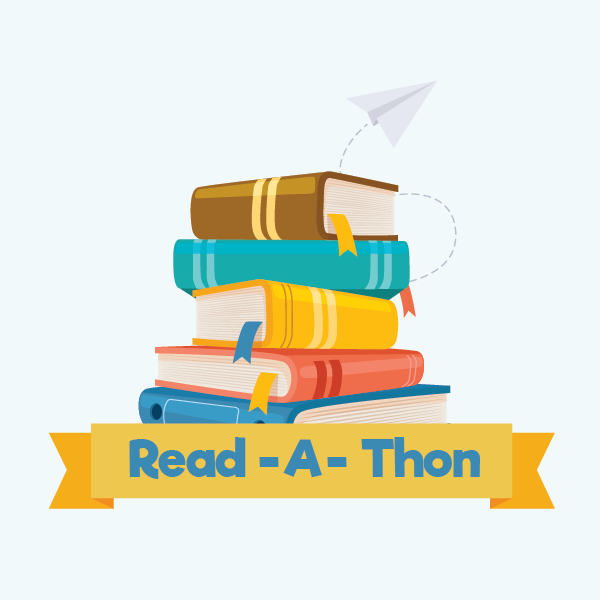 Donations can be made by check, cash, or online. Instructions are on the sponsor sheet. If you have any questions, please contact the PSO at ArchwayGlendalePSO@gmail.com. Should you require any additional READ-A-THON materials, you may pick them up at the Archway Glendale office or print the links below. All READ-A-THON donations are due to your child's lead teacher by 8:00 a.m. on October 29th.
We ask you to encourage your student to make phone calls, write emails, and engage the community to find sponsors.
Please collect sponsor information on the included READ-A-THON sponsor sheet.
You child will need to return the Sponsor Sheet to their homeroom lead teacher on October 29, along with any funds you have collected to be eligible for prizes.
READ-A-THON Prizes:
Largest Monetary Donation

– Lunch provided by the school with the faculty member of the student's choice.
Highest Class Participation – The class with highest student participation for donations will receive an extra recess!

Costume Contests

– $25 Barnes and Noble Gift Card. There will be three (3) costume prizes per grade in the categories of: most creative, truest to character, and most resourceful.
Students may dress as a character following the Dress-up Day Guidelines, which are included in this packet.
If you would like to read to students, a Signup Genius link will be included in an upcoming PSO E-blast. Your participation is always welcome as find the JOY OF READING at Archway Glendale.
Thank you in advance for your participation in Archway Glendale's Annual READ-A-THON!